Sporten in de zwangerschap? Jazeker! Het is zowel goed voor jou als je kindje(s). Je kan vanaf het begin tot het einde van je zwangerschap blijven sporten, ongeacht je sportniveau! Het is een gespecialiseerd sportprogramma voor mama's to be en houdt je fit, sterk en energiek tijdens je zwangerschap. Tijdens de training is er altijd ruimte voor jouw persoonlijke behoeftes en wensen.
Oke, je bent inmiddels bevallen! 6-8 weken na je bevalling mag je weer rustig het sporten oppakken! Ga niet direct lijnen of heel intensief sporten, maar luister naar je eigen lichaam. Het is na jouw bevalling even tijd voor de mama om weer aan zichzelf te gaan werken! Kom samen met andere moeder lekker buiten sporten. Wij zorgen ervoor dat jij weer straalt na je bevalling!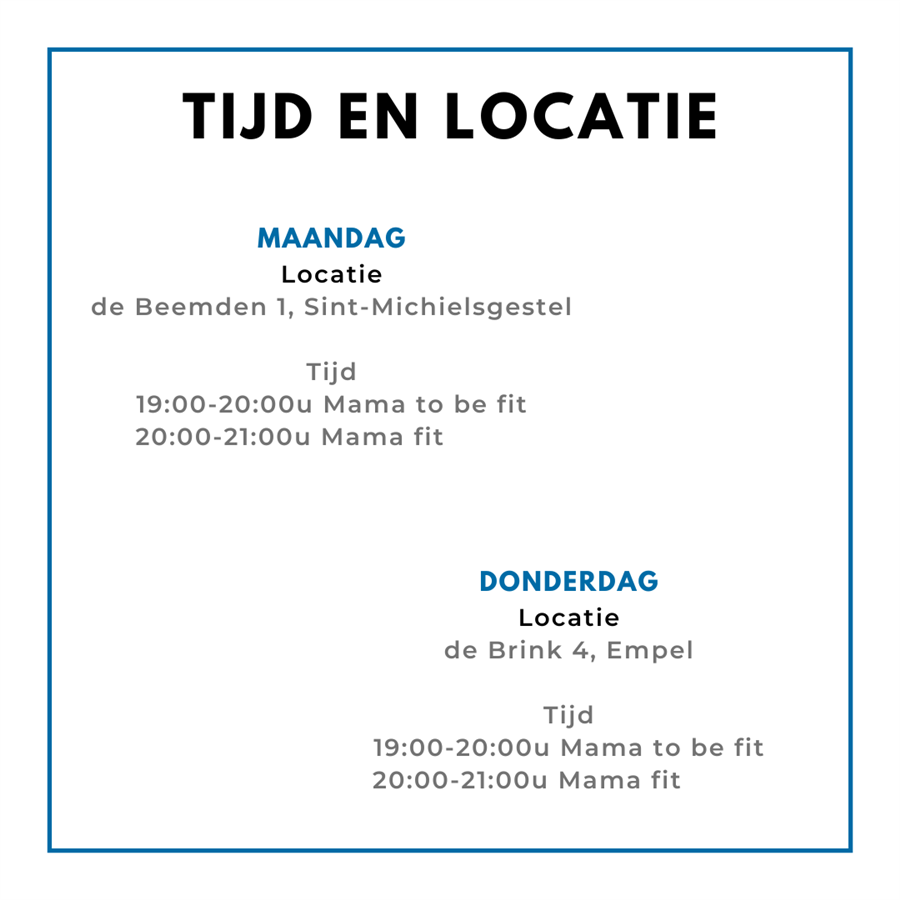 De lessen worden op 2 locaties verzorgd beiden op dezelfde tijden.
De kosten voor mama (to be) fit zijn; 1x per week €40,00 per maand met een maand opzegtermijn.
Afhankelijk van zorgverzekering en aanvullende verzekering, worden deze gedeeltelijk vergoed.